Traveller
In 2008 I packed my bag and bought a one way ticket to London. I wasn't sure where I would go, but ended up living the digital nomad lifestyle for just on six years. I was lucky enough to travel through 70+ countries before settling again in Melbourne in 2014.
Previous trips:
Motorbike trip from San Diego, USA to São Paulo, Brazil
Two lifelong vagrants with no motorcycle maintenance experience attempt to motorbike from San Diego, USA to Tierra del Fuego, Argentina - and beyond - on a pair of Kawasaki KLR650s. The trip will take over a year and take us through nearly 30 countries.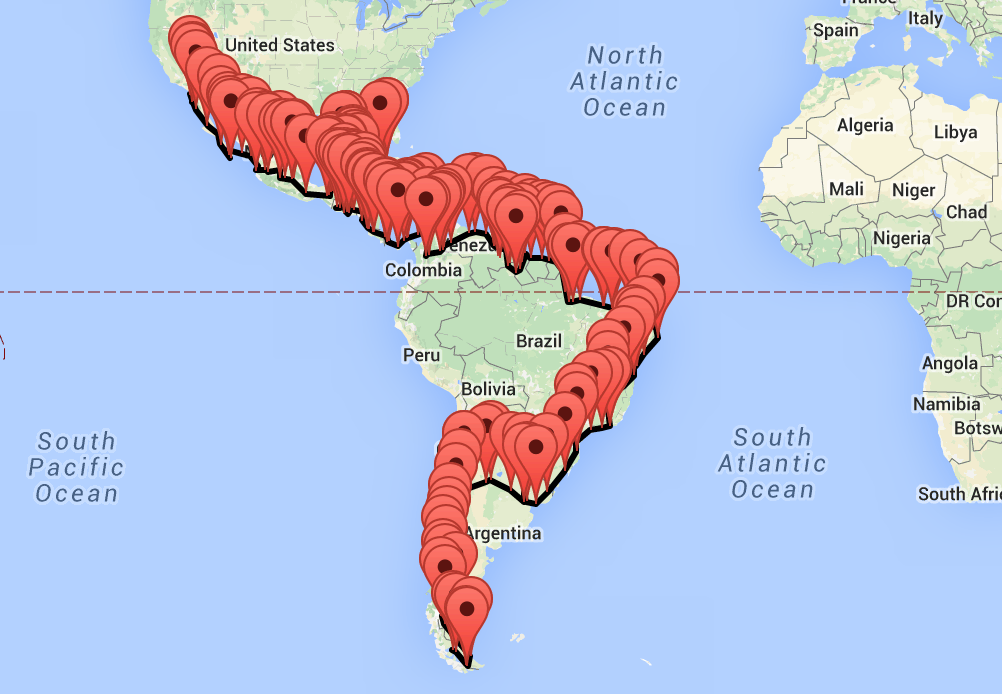 » Explore the trip on Trott.in
Horse back across Mongolia
A drunken conversation in Japan spawns an adventure of epic proportions as two men travel overland from Beijing to Helsinki via a train and two horses named Atilla and Houdini.

» Explore the trip on Trott.in